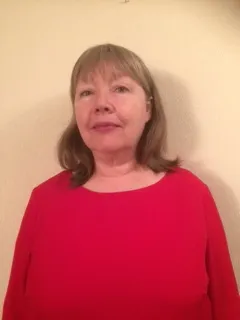 Mary Hutchinson is a Senior Lecturer in Advanced Clinical Practice who works clinical sessions as an Advanced Nurse Practitioner (ANP) with a Midlands Out-of-Hours Service co-located with the local Emergency Department. Her clinical career encompasses many aspects of Urgent and Emergency Care from Staff Nurse in a community hospital Casualty Department to eight years as Sister in City Hospital Emergency Department, Birmingham during which time she project-managed development of the role of Emergency Nurse Practitioner. Mary has been Service Manager/Professional Lead of two long-established Minor Injury Units and a Community Rapid Response Team plus worked for two years as an ANP in Primary Care (GP practice). Her most recent full-time clinical work (6 years) was as Clinical Lead in a nurse-led Urgent Care Centre. 
Within higher education, Mary works closely with the MSc Advanced Clinical Practice Programme Director to plan and deliver the Advanced Health Assessment and Clinical Decision-making modules, actively teaching and assessing on both. She also leads a Level 6 Health Assessment module which provides the experienced clinician with the history-taking and physical assessment skills required to underpin their non-medical prescribing training.
Over recent years, Mary has served as committee member for the RCN Advanced Nurse Practitioner Forum during which time she has contributed to UK national conference planning plus delivered a
presentation at the 1st National Conference for Spanish nurses in Madrid, helped shape contemporary fringe events at RCN Congress which she has attended as a voting member. Continuing to build on the sterling work of former ANP Forum committees to shape credentialing for advanced nursing practice, Mary has been delighted to be RCN accredited at an Advanced Level of Nursing Practice (ALNP) and serve as an assessor for ongoing applicants to this voluntary register.
As a Founding Fellow and Board Member of the Faculty of Emergency Nursing (FEN), she continues to work to update the FEN career and competency framework. The FEN is an independent organisation which aims to provide a structure through which Emergency and Urgent Care nurses can develop their potential to deliver the highest standard of care wherever patients attend with unscheduled healthcare need(s). Through submission of a contemporary portfolio of clinical competence, nurses can be awarded status as Associate, Member or Fellow of FEN –
evidence of quality attributes that should enable transferability across the domain of emergency and urgent care. Mary has participated in national qualitative research to explore the emergency care experience of those over the age of 75, and for her MSc dissertation, investigated the impact of GP telephone triage on patients and the primary care team. Mary is assisting a university colleague with her research into the value of Objective Structured Clinical Examination (OSCE) and has written the chapter on the 'Advanced Clinical Practitioner and Direct Care' for the 4 th edition of a textbook due to be published in Spring 2019.