The FFEN Qualification: Agored Cymru Level 8 Diploma in Emergency Nursing (Fellow Level of Faculty of Emergency Nursing) is to be developed from the original FFEN competencies Framework. It is anticipated that the qualification will be available in Spring 2023.
The is an expectation that the Fellow will hold competences at MFEN level.

Nine discreet units are being developed for the FFEN qualification: Core Unit, Adult and Older Person, Child and Young Person, Psychological Care, Injuries: Non-limb and Non-life threatening, Major Trauma, Major Incident and Pre-Hospital Care.

Each unit has been developed on a framework with three elements:
Knowledge & Understanding – applicants must show what they know and understand

Intervention – applicants must show what they can do

Patient management – applicants must show how they can apply their knowledge and skills to patient care
The Core Unit also includes a section on the Management of self and others – applicants must show how they manage their own workload and manage their relationships other staff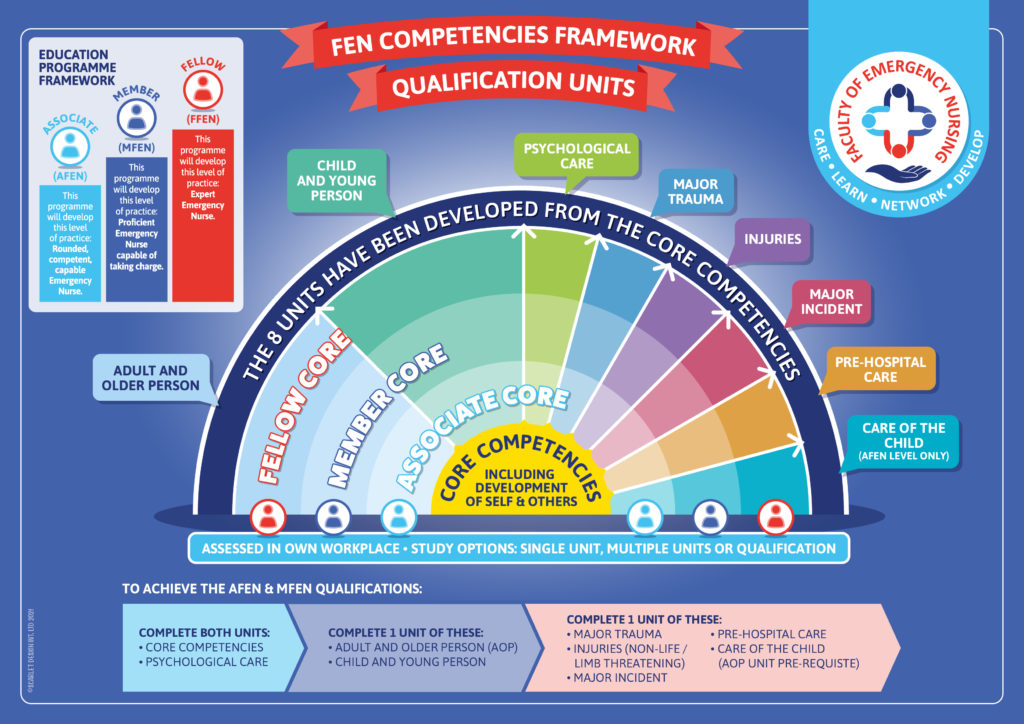 FFEN Original Competencies